"CORRECTED LINK for the Rhythm Borthers Band LP..."
The serene sounds of Wulomei
No matter how far I stray I always seem to come back to the stripped down sound of Wulomei.  This neo-cultural outfit led the "back to my roots" movement in Ghana during the 70s (If you haven't already, check out my previous posts on them). What's most amazing is to think that one could be at the Napoleon night club in Accra one minute, catching Some afro-rock house...
5 tags
Rhythm Brothers Band - Zorro
I've gone long enough without posting some classic recordings.  In order to make up for lost time I humbly offer you some nigerian highlife courtesy of the Rhythm Brothers Band.   Unfortunately, I know very little about this band so I'll have to let the music, which you'll find to be akin to the Oriental brothers' sound, speak for itself.  If nothing else, definitely...
4 tags
Pantsula 4 Life: Kwaito's Golden Era Mix
I've been trying to make this mix or the last four years. FINALLY, I can present it to you today. Tracked out zip folder download here My love affair with old school Kwaito started innocently enough on a sunny afternoon back in 2009. I saw the video for Alaska's "Accuse" during some throwback segment on TRACE (South African music channel) and I was hooked.  A...
"The painstaking process of replacing all of my dead mediafire links…"
Death of Mediafire (ALL LINKS DEAD)
So, It seems Mediafire (my preferred of mode of sharing music with y'all) has decided to crack down and suspend any account that may infringe on their term policy.  Sucks for all of us, but I can't say I didn't see it coming. Oh well,  I'll figure out another site to use.  In the meantime, inbox me any requests for re-uploads. Sorry!
Listen
9 tags
AFRO-FUNK MIX by DIGGING4GOLD FOR THE BENZ MUSIC →
CHECK OUT this mix I did for THE BENZ MUSIC. All afro-funk funk vinyl straight from West Africa. BOOM!
9 tags
Ghana-Cuba Connections courtesy of Dr. K Gyasi &...
So, I gotta say this blog has presented me with numerous opportunities to learn and expand upon my own musical knowledge.  As I try to share and spread the word about records I've come across, others out there have also shared valuable info with me through this site. Such was the case with the classic peanut vendor rhythm from Cuba.   Way back in 2010, I blogged about the hit African pop...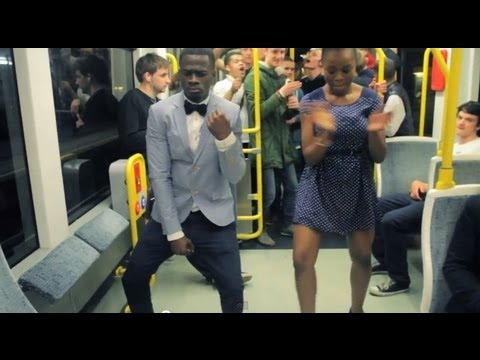 8 tags
E.T. Mensah & His tempos Band - Maware
Long time, Chale…. I know, BUT as always I try to make up for my silence by offering some goodies to please your eardrums. Today - on Ghana's Independence day no less -  it will be the ultra-classic highlife 45 "Men Tan Mi b/w Maware" by E.T. Mensah & His tempos Band.   If I had to point to one definite highlife song from Ghana, "Maware" would be the...
3 tags
Angolan Semba/Azonto/Soca/South African House LIVE... →
Figured I would throw this up for all those whose missed it the first time around 
6 tags
Another Ebay Sale of Afrobeat and Highlife!
Hey everyone!  We got another Ebay auction up.  As always, we have a nice selection of killer highlife, afrobeat and congolese 45s/LPs including CK Mann's "Funky Highlife" LP, "Simigwado" by Ambolley and a super clean copy of the electro-synth record, "Anything You Sow" by William Oyeanbor, just to mae a few… Check it out and spread the word! ...
fusered asked: Hey DG4. Just wanted to say thanks for all the amazing music. Come from the punkside of the tracks but share the passion for real music. Cheers, tim subcultatlas
9 tags
Azonto Fiesta: The biggest Azonto Anthems of 2012...
Listen to the mix here Download tracked out zip file here Well, it's Official: 2012 was not only the year of azonto, but more importantly it was the year that saw Ghana regain it's position as a musical hub.  Long held by its neighboring Nigeria, the title for Africa's musical epicenter can finally rest upon Ghana's shoulders once again.  From South Africa to Kenya and...
7 tags
Ebo Taylor's classic "Conflict" LP finally...
I would like to start off by mentioning that this is definitely one of my all-time favorite afro-funk LPs and that, in some small way, I helped in this process by allowing my wishful thinking to enter the cosmos, which heard my request and manifested this reissue.   All kidding aside, the lovely folks at Mr. Bongo just informed me that they've recently released the full...
6 tags
Nigerian Highlife from the Imo & Oriental Brothers...
Today's offering is a double-dose of goodness courtesy of the Imo Sate if Nigeria. Certain Nigerian groups in the 70s & 80s really managed to play highlife music in such a way that rivaled any of their Ghanaian contemporaries. Dr. Sir Warrior and his famed Oriental Brothers Band were definitely one of them (along with all their various offshoots) as well as the slightly lesser known...
First Mix for 2013! Sound of Africa vol.3
********LISTEN TO THE MIX HERE********* Sound of Africa Vol.3: House Music From Southern Africa (Full Album Download) So, its a new year and a new set of albums and singles are in the process of being recorded for your listening pleasure.   In the meantime, here's another installment of the newer sounds coming out of Africa.  This time around, I migrated towards the south for a...
5 tags
A Rare Afrobeat Treat From the Ashanti Brothers...
Better known for their guitar band highlife, the (Supreme) Ashanti Brothers Band branched out a bit on the A-side of this release with their own take on the afrobeat sound. Good as it may be though, I still prefer the more straightforward guitar band highlife number on the flip, which features their staple swirling organ and driving vocals throughout the track. A double-sided winner. Ashanti...
7 tags
Amazing Soukous from Orchestre Cavacha!
I was going through some records to post and was shocked to realize that I hadn't put this amazing record up yet.  Well, I hope you all can enjoy this amazingly beautiful Soukous single from Orchestre Cavacha.  In the same vein as Zaiko Langa Langa, Cavacha runs through both sides of this 7 inch with a feverish guitar style that zig zags over the rhythm. And if you're curious about...
8 tags
The Late Great SK Oppong's Concert Party-style...
In step with our previous posting we present yet another another perfect example of the concert party highlife sound.  SK Oppong, who led several bands including Osofo Dadzie and his own SK Oppong's Guitar band, was well-known throughout Ghana for his concert parties, which he regularly performed on television.  The single itself features minimal production, allowing the outstanding vocal...
9 tags
Killer Highlife from K.K.s No. 2 (Executive) Band
Here's a wonderful 45 single from one of Ghana's premier Highlife bandleaders - A.K. Yeboah.  His group produced a fair number of classic highlife albums - most notably "Heavy Mama" and "Mmarima Mmra" - and countless singles.  This particular release is yet another example of the guitar band highlife that grew out of the concert party scene and dominated the...
7 tags
Eric & George: Ghanaian Afrobeat & Funky Drum...
There aren't too many examples of drum machines infiltrating the 1970's Ghanaian Afro-funk/funky highlife scene, and with good reason: such equipment would have taken certain factors to come into place - money, access and the actual foresight to desire such a sound to be included.   This last factor can not be taken for granted. Other such rudimentary examples - Timmy Thomas'...
10 tags
Killer Afro 45s for Sale!!!
Hey everyone!  Here's a link to to this month's ebay auction.  This time around we got a pile of killer highlife, afrobeat and congolese 45s, including some favs from K. Frimpong, African Brothers, and Zaiko Langa Langa. Some of these titles have already made it onto this blog, but there's a host of others that I never got to upload.  Check it out and spread the word!  ...
7 tags
Digging4gold's Live Radio Interview on KALX 90.7...
My man, Marcos Juarez, invited me on his radio show in Berkeley this past week to discuss a little of what we do here at digging4gold as well as my travels overseas and, of course, some of the lovely music I brought back.  If you missed it or want to listen to some tidbits of information regarding West African funk music, check out the link below: ...
11 tags
Atakora Manu get's down on some Funky Ghanaian...
I admit - with work and play and a whole lot of sun - summer's definitely gotta hold of me, but I promise I'm gonna try to get back to routine.  Seriously, I promise <insert smiley face> So, here we go with a whole new round of African LPs and 45s for your listening pleasure. To show my sincerity, I'm kicking it off with a real treat: Atakora Manu's Omintiminim. ...
3 tags
4 tags
VIP discussing their new album and Azonto in Far... →
Check out the article I wrote for Okayafrica about one of Ghana's biggest hiplife acts - VIP. 
6 tags
Zaiko Langa-Langa
Teenage rebellion is the same all over.  In the Congo circa late 1960s, when a new generation of young musicians were eager for something new, they decided to flip their parents' beloved congolese rumba on it's head. Result: Soukous.   Musicians kept the the rumba rhythm in the piece just long enough for mom and pop to feel comfortable and then BAM - hit 'em with some new ish!...
6 tags
Ga Mashiebii - Ebaa Gbeee: History of Ga-Mashiebii...
In keeping with the Wulomei-theme from the last post, I'm oferring some more neo-cultural music from the Ga people of Ghana - a beautiful collection of mellow highlife and traditional rhythms.  A recent favorite of mine. Ga Mashiebii - Ebaa Gbeee
10 tags
Azonto Sundays starting 4/22 (All my Ghanaians...
After a few false starts we're finally on the verge of launching the Bay Area's newest african weekly (at a brand new venue, no less - The Rocksteady at 1741 San Pablo Ave Oakland). Azonto, for those who don't already know, is the name of Ghana's most popular style of dance and accompanying club-oriented music.  Groups like 5-five, Castro, Keche and the like have been...
9 tags
Wulomei & The Neo-cultural musical movement in...
I looked back at my earlier post regarding Wulomei and realized that one 7" inch simply wasn't enough to demonstrate the greatness of this band.   As stated before, they were a part of the neo-cultural musical movement that occurred durring the 1970s in Ghana.  Wulomei, alongside other groups like Suku Troupe and the more obscure Ga-Mashiebii, walked the fine line of contemporary...
EBO TAYLOR EXPLAINS JAMES BROWN'S...
tpafricait asked: sorry but the songs you've uploaded the Cutlass Dance Band - (1984) Fire! Ogya! They are all cut off ...why?
7 tags
In Honor of Ghana's Independence Day...
UPDTATE: Problems with previous link have been corrected.    A few days ago, I was asked to make an independence day mixtape of old highlife for a Ghanaian website.  Unfortunately, it was extremely short notice and I was unable to put it together in time, but offerrings must be made! So, in honor of the occasion I decided to share an album which embodies the very essence of Ghanaian highlife...
7 tags
Le Taximen Djossou Francois
I not gonna lie:  I really don't know anything about this artist or single (except that I can only assume he drove a taxi prior to his recording career).  However, this 45 has a great field recording-type vibe, and I figured since we were in Francophone Africa for a minute we could end our trip with a recording that embodies a bit of that rawness that lies just beneath most rhythms that we...
8 tags
Lita Bembo et Stukas Mombombo
Annnnnd we're off to Zaire:   Lita Bembo & Orch. Stukas Mombombo is classic congolese soukous- Franticly energetic guitar licks over rumba-esque instrumentation - and this little 45 is a perfect example of that.  As always, I'll let the music speak for itself, but for a lil' more info on these guys check out the good folks over at La Pelanga. Lita bembo et Stukas Mombombo...
5 tags
Pierre Tchana feat. Orch. Poly Rhytmo
So, I realized I was taking you on a lil' musical trip around africa (waaay back when), but never quite finished up. So let's continue: Today we stop in Cameroun.  Monsieur Pierre, best known fro his rumbas and other latin-tinged numbers, teams up with one of Benin's most prolific outfits- Orchestre Poly Rhytmo.  Together they provides an amazingly laid back tune, "il...
9 tags
Sound of Africa Vol. 2!
Due to some unforeseen mishaps, this mix was delayed for far too long.  However, I've finally been able to get back on track and post the next official installment of the Sound of Africa. This series of mixes was meant to highlight the varying sounds that dominate mainstream radio in Africa.  From Kwaito and House in South Africa, to Bongo Flavour or Kenyan Local music in East Africa, to...
5 tags
Number 28 of 45: K. Frimpong & His Cubano Fiestas
Alright y'all, I'm still trying to get all these 45s posted up on here.  As of right now, we're on number 28, courtesy of Mr. Alahji K. Frimpong. Another killer ghanaian guitar-style highlife song with beautiful vocals.  I've said it before, this man is the reason why i even decided to go back to Ghana and look for music. Hope you enjoy. K. Frimpong & His Cubano...